The KKK claims they don't hate anyone.
I guess attacking, bombing and murdering people isn't considered hate.
The KKK claims they are against violence.
I guess blowing these four girls up was love.
Would you not call this violence?
The KKK is against criminal acts.
The KKK has no ties to Neo-Nazis.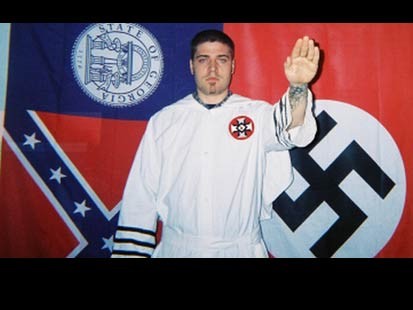 I guess he forget the Nazi flag was behind him.